JENNYCAR who try best to produce best led headlights on the market headquartered in Guangzhou, China, it is a high-tech enterprise with independent intellectual property rights in R&D, production and sales.

JENNYCAR has a powerful R & D technical force and advanced Production Quality Management System, also has an advanced laboratory, first-class production testing equipment and intelligent automatic aging line.

JENNYCAR LED provides safe, reliable, high quality, intelligent environmental protection products and services to Car Modification Market based on the powerful and advanced Production Quality Management System.
Every product from JENNYCAR has a perfect preparation course, it goes from market research to project design, from 3D design to experimental demonstration, from mold making to engineering testing,from supplier development to material procurement, from production to testing, from product delivery to after-sales service, and so on. In accordance with TS16949 quality management system and national international standards, ensure that each product can meet the customer's demands and be the best led headlights on the market.

JENNYCAR has more than a dozen technical R & D team with an extensive experience and accumulated profound technology
in thermal science, optics, materials science, mechanical structure, electronic hardware and software, graphic design, etc., and has obtained more than 20 invention and utility model patents.

The Car lights must be safe. For this reason, the company has invested heavily in the construction of 25m x 8m x 3m light darkroom that match international standards, as well as professional car light distribution test systems and light-color electrical integration test systems to lay a solid foundation for the research and development, experimenting test and quality assurance of JENNYCAR LED.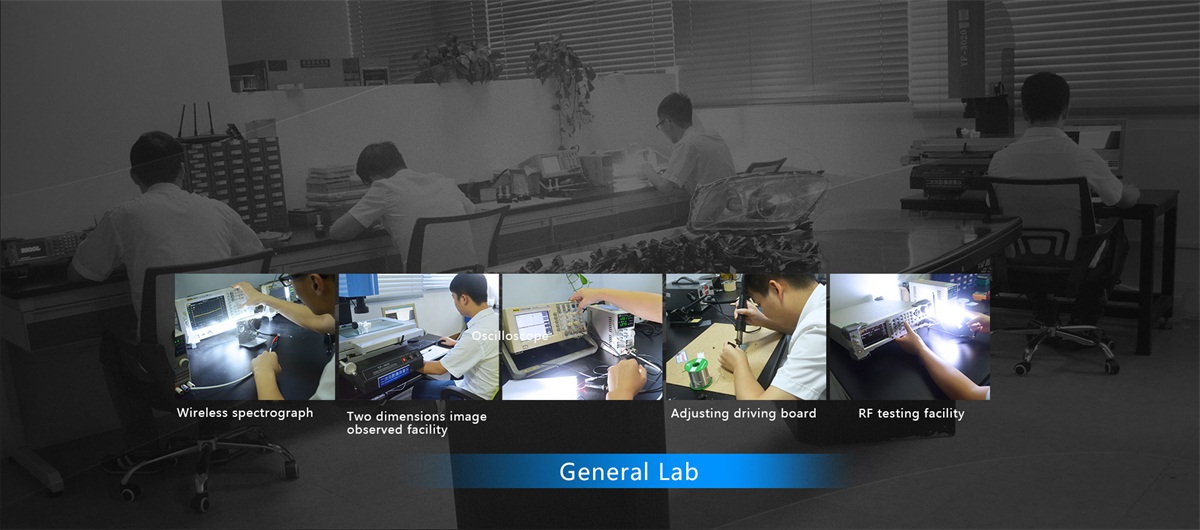 The Car lights must be reliable. For this purpose, JENNYCAR has constructed a fully automatic aging line and environmental laboratory with high and low temperature constant humidity test boxes, professional high temperature test boxes, precision salt service test boxes, and product vibration tests,analog vehicle transport vibration test bench, multichannel temperature rise intelligent test system, lifetime test laboratory. All of these provide a firm guarantee for the stability and reliability of the quality of our car lights.

At the same time, the comprehensive laboratory of JENNYCAR has advanced secondary element measuring instrument,high frequency signal generator, wireless spectrum analyzer, oscilloscope, programmable digital power supply, and experimental soldering station etc.

In order to manufacture high-quality LED Car lights, JENNYCAR has constructed an anti-static and dust-free workshop, two advanced intelligent production lines, one 100% automatic aging line, and two SMT production lines: equipped with automaticscraping paste machine, high speed High-precision placement machine, 10 temperature zone reflow soldering, AOI testing equipment. The monthly production capacity of our LED Car lights is 200,000 sets.

The enterprise spirit of JENNYCAR is Integrity, Pragmatic, Innovation, High-quality, Service-oriented and Win-win cooperation in the market. With a sincere heart, profound ambition, wise vision, and outstanding wisdom, the people of JENNYCAR with lofty aspirations have provided Top-Level products and services to many high-end customers.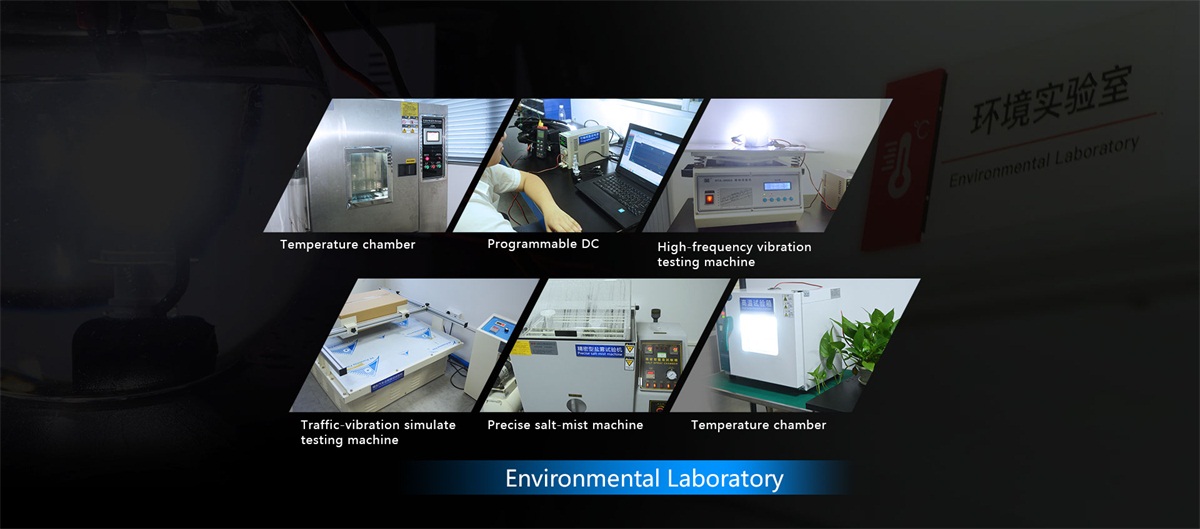 Only has a future vision can have a better future,
Only when it has its own vitality can have its own value in the competitive world.

JENNYCAR LED Car lights are taking a global perspective via leading technology, remarkable products, high-quality service, and extraordinary courage to create glories and dreams, and stepping onto a broader stage!

We firmly hold the belief "help you see and be seen more clearly", so here all the colleagues in JENNYCAR will keep on working hard to provide safe, reliable, high quality, intelligent and environmentally friendly LED Car lights and services to our honorable clients.